Arriving Somewhere... DVD ( Special Edition )
---
Finalmente il primo live ufficiale tanto atteso! Girato al Park West di Chicago USA 11/12 Ottobre 2005.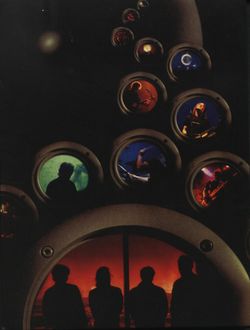 SMADVD051 Snapper Music
Prodotto dai Porcupine Tree
La Special Edition č limitata in sole 2000 copie e questa č la copia n° 1430.
Edited By Lasse Hoile, Filmed By Studio M. Sound recording by Mark Prator of Red Room Records.
 Mixed by Steven Wilson at No Man's  Land, UK.
 1 Revenant
 2 Open Car
 3 Blackest Eyes
 4 Lazarus
 5 Hatesong
 6 Don't Hate Me
 7 Mother and Child Divided
 8 Buyng New Soul
 9 So Called Friend
10 Arriving Somewhere But Not Here
11 Heartattack in a Layby
12 The Start of Something Beautiful
13 Halo
14 The Sound of Muzak
15 Even Less
16 Trains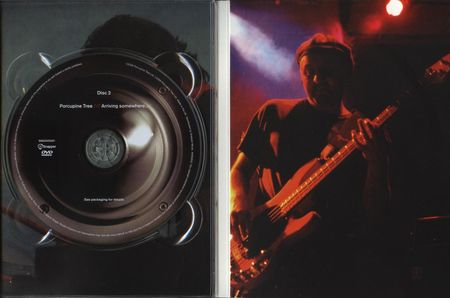 Il bonus disc contiene:
Futile e Radioactive Toy dalla registrazione televisiva al Rockpalast in Germania. Lazarus promo video clip. Live film per: Start of Something Beautiful, Halo, Mother and child Divided. Cymbal song di Gavin Harrison ed una bellissima foto gallery con oltre 100 immagini.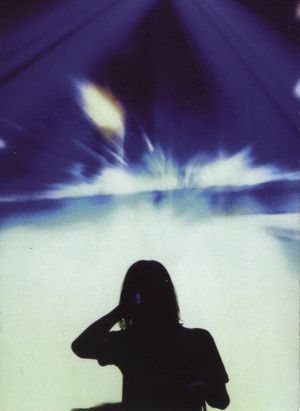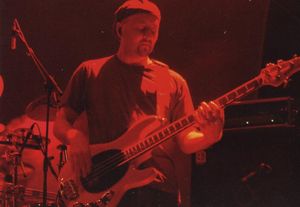 Queste 6 post card sono contenute solo nella Special edition. Questa versione č giŕ sold out, ma la versione normale č disponibile on-line a questo indirizzo: burningshed, oppure newburycomics.