---
Lightbulb Sun Expanded Edition ( CD + DVDA )
---
Questa nuova versione di Lightbulb Sun, esce in due Cd, uno contenente la versione originale dell'album rimasterizzata,con qualità audio superiore, l'altro un DVDAudio, con le canzoni remixate in versione 5.1 surround sound e DTS 24 bit alta risoluzione della versione in stereo mix, più la versione originale stereo. In più ci sono anche come bonus tracks: Disappear, Buying New Soul, Cure for Optimism, sempre in 5.1 che facevano parte delle registrazioni del Lightbulb Sun session. Questa è la versione definitiva di un album essenziale nel catalogo dei Porcupine Tree.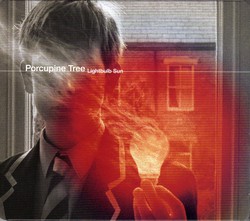 Questa nuova ristampa è confezionata con la custodia ( slipcase ) in cartoncino.
KScope 102 KScope/Snapper 21 Aprile ( 2008 )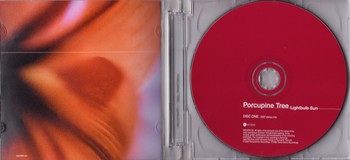 Le tracce del Cd sono le stesse della versione originale, ma mixate per ottenere una qualità audio superiore.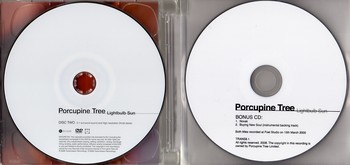 Lightbulb Sun (5.31)
How is Your Life Today? (2.46)
Four Chords That Made a Million (3.36)
Shesmovedon (5.14)
Last Chance to Evacuate Planet Earth Before it is Recycled (4.49)
The Rest Will Flow (3.18)
Hatesong (8.30)
Where We Would Be (4.13)
Russia On Ice (13.05)
Feel So Low (5.23)
(BONUS MATERIAL)
Disappear 5.1 mix (3.40)
Buying New Soul 5.1 mix (10.26)
Cure For Optimism 5.1 mix (6.36)
Original 2000 stereo album mix / master
Bonus Disc: le prime 5.000 copie della nuova ristampa di Lightbulb Sun ordinate dal PT-Store, hanno in allegato un bonus Cd con due rarità risalneti all'era di Lightbulb Sun. La prima, Novak è una traccia strumentale che fu un tempo incisa nel b-side del singolo in vinile di Shesmovedon, ma che non era mai stata incisa su Cd prima d'ora. La seconda, "Buying New Soul original insrtumental track" è la base strumentale con il taglio originale live della band. Dura 14.27 minuti, quattro minuti in più della traccia originale contenuta nel Cd Recordings, in quanto una sezione del pezzo è stata rimossa prima di incidere le tracce vocali.