---
Recordings Cd Limited Edition
---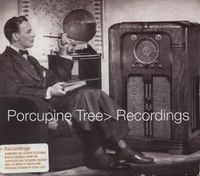 CD: UK KScope / Snapper – SMACD840 ( Maggio 2001 ).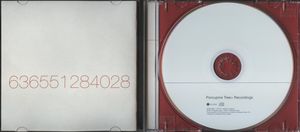 1. Buying New Soul
2. Access Denied
3. Cure for Optimism
4. Untitled
5. Disappear
6. Ambulance Chasing
7. In Formaldehyde
8. Even Less (Full length version)
9. Oceans Have No Memory
Players: Steven Wilson – Vocals, Guitars, Piano & Samples, Hammered Dulcimer, Mellotron, Hammond Organ. Richard Barbieri – Keyboards & Analogue Synthesizers, Hammond Organ, Mellotron. Chris Maitland – Drums. Colin Edwin – Bass & Double Bass Theo Travis – Saxophone & Flute on "Ambulance Chasing", Flute on "Even Less" East of England Orchestra – Strings, conducted by Nicholas Kok on "Even Less".
Il CD č limitato a 20.000 copie ed č fornito di uno slipcase in cartoncino, dove sul retro č situato l'adesivo che indica il numero della copia, che in questo caso č la n°00033.
Credits: All titles by Steven Wilson except "Buying New Soul", "Untitled" and "Ambulance Chasing" by Barbieri/Edwin/Maitland/Wilson String arrangements on "Even Less" by Chris Thorpe and SW
All tracks recorded and mixed by SW 1998 – 2000. Studios: No Man's Land / Foel Studio, Wales (assisted by Dave Anderson) / New Rising (assisted by Mark Daghorn) / The Orange Asylum / Cedar Arts Centre.