---
CD Live per solo per gli iscritti al Residents of a Blank Planet nel 2009 e non disponibile in altro modo. Si tratta del Live completo di 75 minuti al Ilosaarirock Festival in Finlandia nel 2007, considerato dalla band uno dei migliori concerti del tour di Fear of a Blank Planet. La registrazione del concerto è il remix preso dal multi-traccia fatto dalla radio nazionale finlandese, un consueto standard di qualità associabile alle uscite live dei PT. Anche se contiene pochi favoriti, la maggior parte del concerto si compone di brani dall'ultimo album, questa è la prima volta che le versioni live di Fear of a Blank Planet escono ufficialmente. Si prega di notare che a causa di un errore con il mastering, nel primo run di produzione, un CD sostitutivo è incluso all'interno dei pacchetti. Quindi cortesemente dopo aver scartato il Digipack, si prega di togliere il CD all'interno e di sostituirlo con l'ulteriore disco incluso.
---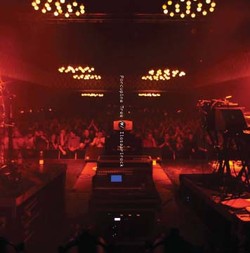 Transmission 10.1 ( Marzo 2009 )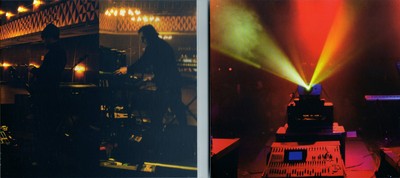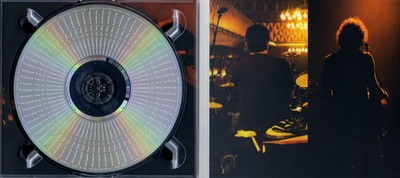 Intro (2.02)

Fear Of A Blank Planet (7.32)

Lightbulb Sun (6.04)

Open Car (5.59)

Anesthetize (17.23)

Blackest Eyes (5.18)

Way Out of Here (7.43)

Sleep Together (8.52)

Trains (5.59)

Halo (7.20)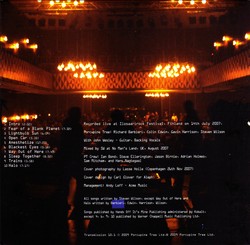 Foto: cover by Lasse Hoile del concerto Copenaghen del 26 Novembre 2007, cover design by Carl Glover per Aleph Studio.
Crew: Ian Bond, Steve Ellerington, Jason Birnie, Adrian Holmes, Sam Mitcham e Hans Nagtegaal.
Note: nel caso in cui si crei confusione tra i due CD, possono
essere distinti dai codici impressi nel centro del disco. Il codice per il CD in bassa risoluzione è: A0101107518-0101 24, metre per il CD in alta risoluzione il codice è: A0101159322-0101 31. In realtà la differenza sostanziale tra i due dischi, stà nel fatto che nel CD in bassa qualità, c'è uno spazio quasi impercettibile tra un brano e l'altro.
---