1994 Si tratta di una cassetta che contiene le registrazioni dei primi due live dei Porcupine Tree, più canzoni da Radio One session. Regalate  durante il periodo tra il 1994 e il 1996 ai sottoscrittori, esistono solo 500 copie numerate manualmente, in questo caso è la copia n°003.
Spiral Circus Cassetta
Cassetta: UK Delerium – DELEC PROMO CASS 5 [deleted]
Le ultime 20 copie di questa cassetta hanno un differente artwork.

Side A:
1. Burning Sky
2. Voyage 34
3. Always Never
Side B:
1. Radioactive Toy
2. Up the Downstair
3. Not Beautiful Anymore
Spiral Circus Lp
Vinyl: UK Chromatic – CHR002 violet [deleted] (Reissue February 1997)
Players: Steven Wilson – Guitar, Vocals. Richard Barbieri – Keyboards
Colin Edwin – Bass. Chris Maitland – Drums, Percussion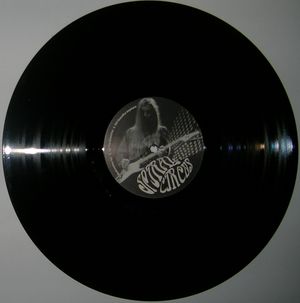 Credits: All tracks written by Steven Wilson, except "Always Never" written by Steven
Wilson and Alan Duffy. Recording by Mike Bearpark.Photos of vinyl edition by Chris Kissadjekian (front) and John Chase (back).