---
Warszawa
  ( Cd Digipack )
---
La registrazione di questo CD è presa dal live per una radio polacca a Warsavia, il 6 Aprile del 2001. Nello studio era stato invitato anche del pubblico, che hanno contribuito a creare un'atmosfera particolare quella notte, rendendo così questa registrazione speciale.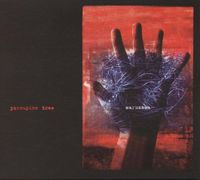 CD: UK Snapper Music – SMACD892 (Digipack reissue January 2005).
Players: Steven Wilson – Guitar, Vocals, Richard Barbieri – Keyboards Colin Edwin – Bass Guitar, Chris Maitland – Drums, Percussion, Backing Vocals
1. Even Less
2. Slave Called Shiver
3. Shesmovedon
4. Last Chance to Evacuate Planet Earth Before It Is Recycled
5. Lightbulb Sun
6. Russia On Ice
7. Where We Would Be
8. Hatesong
9. Stop Swimming
10. Voyage 34
11. Signify
Credits: All tracks by Steven Wilson except "Russia On Ice" by Richard Barbieri, Colin Edwin, Chris Maitland, Steven Wilson, "Hatesong" by Colin Edwin and Steven Wilson and "Voyage 34" by Steven Wilson, Hugh Banton, David Jackson, Lisa Gerrard, Brendan Perry. Tour Manager: Adrian Enfield Bance. Sound: Ian Bond Lights: Dave Lights. Guitar / Keyboard Tech: Jon Dickens
Drum Tech: Pete Podieponk. Introduction: Piotr Kaczkowski
Cover Photography by Lasse Hoile. Cover Design by Carl Glover for Aleph. Live Photography: Darek Kawka
Notes: The recording on this CD is taken from a live broadcast for Polish radio program III, Warszawa in studio im. Agnieszki Osieckiej on April 6th 2001. Also in the studio during the broadcast was an invited audience who helped to make the atmosphere on the night and on this recording so special. This single CD accomodates the entire performance with the exception of Tinto Brass. All of
the music was recorded to 32 track digital tape and remixed at No Man's Land in June 2001.
Note: This CD features the entire performance with the exception of Tinto Brass which would have necessitated a double CD, and which is already available in the form of 2 other official live versions. Warszawa was released in Poland as well. It was imported and a special SW handwriting sticker thanking the Polish audience in Polish was put on the shrinkwrap.